May Owen
"shit just got real" – is very much the appropriate reaction to working with Samuel L Jackson. And it's come from Lucy Eaton, as she talks to me about working on the BBC's hit lockdown series Staged. 
Staged emerged from wanting to sustain the creative drive. Its creator, director and star Simon Evans (oh, to be a triple threat) was all set to work on a film in Asia, but the pandemic's restrictions inspired a very speedy shift to make something at home instead, just "a little something to keep ourselves busy" she says. 
Lucy is an established actor in her own right, but credits the fortuitous timing of being locked down with Simon (her brother), for getting involved.
The series' success is undeniable. Lucy suggests (and I agree) that part of such success comes from the fact that whilst it's clearly the product of, and set during the pandemic, it never explicitly acknowledges it. "We wanted it to be more about a friendship, and were less concerned with creating a historical archive ". The format allows us to empathise and engage with it, but overall it still provides the escapism we need. And to those who argue that art should reflect reality, I ask you – is this really a reality you want to remember? 
Aside from Jackson, her favourite Hollywood guest stars were Ben Schwartz and Jim Parsons. She recalls how Schwartz's improv skills in particular "was astonishing, so brilliant to watch". One scene couldn't be used because Schwartz had Tennant and Sheen "weeping with laughter", unable to carry on.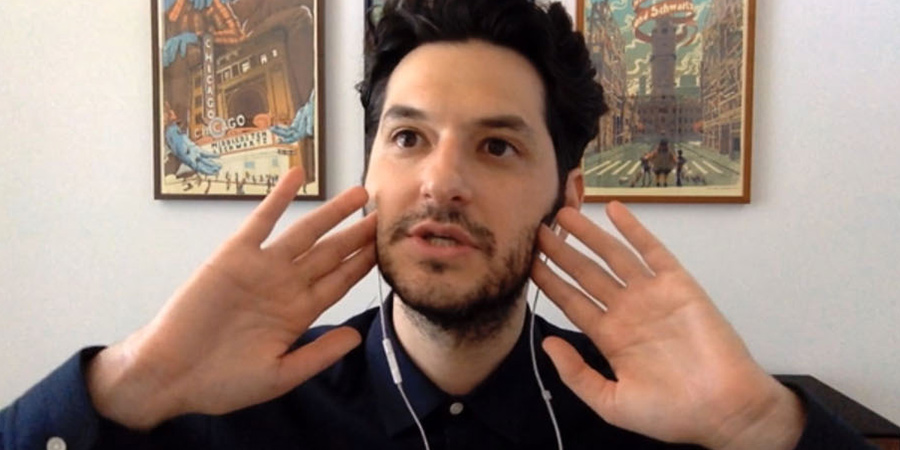 Of this new genre of 'Zoom-performance' and the inherently 'meta' nature of the series, Lucy describes how it "takes the pressure off, so it makes it more easy to be naturalistic". Sometimes, she found it "an odd exercise in not acting", prompting a very in depth character analysis, both on and off screen. Her main issues throughout filming included being too mean to her brother (in reality they get on brilliantly), and restraining herself ("I could talk for England"). 
They were the only pandemic production in the UK (as far as she knows) that didn't need professional crew or equipment to be sent in. Everything was recorded on Zoom, and extra audio was captured by iPhone microphones. Evans' ingenuity deserves ceaseless praise.
It seems like all is not lost for the creative industry. You could argue that Staged has revealed the positives of the pandemic's restrictions, as enabling a return to more authentic, dialogue focused productions (rather than modern day fixations on the #aesthetic of sets and cinematography).
But I think it's safe to say these pandemic productions are only a quick fix. In spite of Staged's success, Lucy is still part of an industry that is "feeling very abandoned at the moment". She works predominantly on the stage, a sector of the industry that "hasn't really been able to bounce back".
"So I've got things to do in the meantime" she says. I'm excited to see what they are.